Hello everyone, let me share with y'all recent hair product I've been using quit sometime and became HG for my hair. Remember last time I used
Alberto Balsam Tea Tree Tingle
Hair Care range but unfortunately it doesn't suit me anymore...my scalp suddenly became itchy. I don't know what went wrong... It just drastically change, I still have 1 full bottle unused.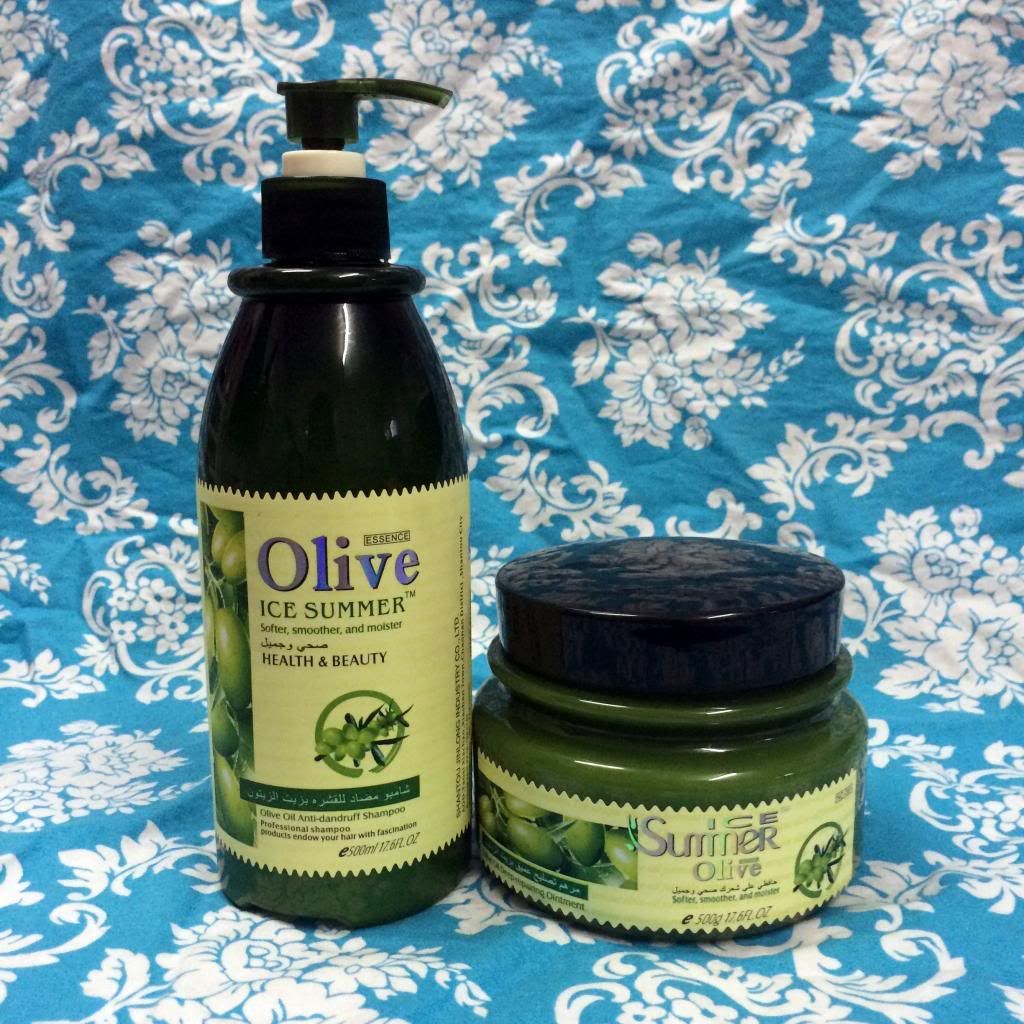 Ice Summer™ Olive Oil Anti Dandruff Shampoo 500ml B$3.90 | Ice Summer™ Olive Oil Deep Repairing Ointment 500g B$2.90
My hair problem: Itchy scalp, dandruff, gets oily easily (need to wash my hair after two days) & hair split on the middle (other people having split ends, mine was at middle of my hair length)
Result: After few wash (more than 10 times) my hair became softer, easy to manage, reduce dandruff & no more crazy itchiness on my scalp.
I've yet need more time on the treatment ointment, will get back to you once I have the result.
It's a product from China & have HALAL stamped on it. Btw I bought these from Hua Ho... there's also olive oil hair serum.
SHAMPOO
TREATMENT OINTMENT